What to do and see outside Barcelona
There are endless things to see and do in Barcelona but, particularly if you have your own transport (or hire a car), there is also a lot to see outside the city, with Catalonia being one of the loveliest parts of Spain, both inland as well as along its coast.
Palau Robert and the Tourist Office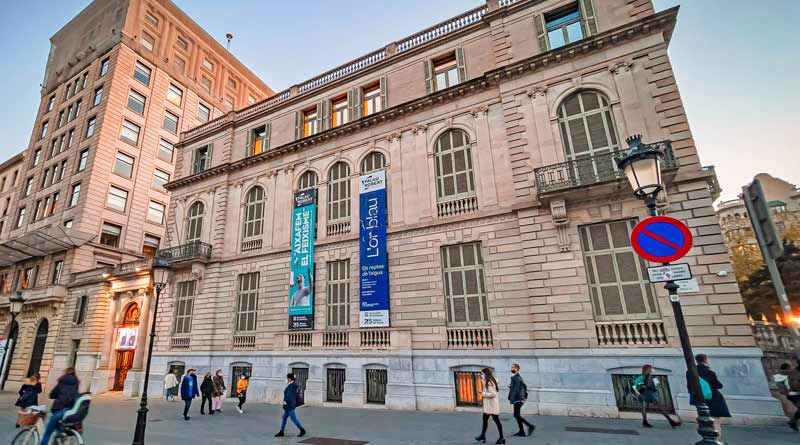 The Palau Robert (Passeig de Gràcia, 107) houses the Tourist Office, centre for information on what to do and see outside Barcelona. So it's a fantastic starting point for discovering the rest of Catalonia, as it includes a bookshop (largely guides) and an exhibition hall that is generally well worth popping into. Moreover, you will find new activities and exhibitions throughout the year.
The website contains a comprehensive compendium of routes through Catalonia and a lot of useful information if you want to explore Catalonia beyond Barcelona.
We liked: The 700 (car, MTB, walking…) "tourist routes" section, great for discovering the lovely Catalan countryside
Not so hot: Actually finding the information that is there.
Romanesque architecture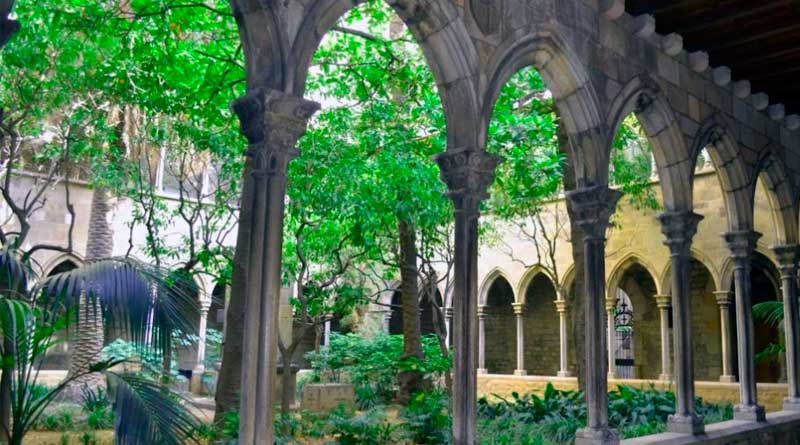 Catalonia has some superb Romanesque architecture most notably among the churches to be found dotted about the hills and which date back to the late tenth, early eleventh century, and the origins of Catalonia as a nation in the days of the Reconquest.
The Arteguias site, accompanying print versions of a guidebook series, is a vast one, generally well-organised, lacking perhaps only maps for ease of location. It covers a lot more than the Romanesque and a lot more of Spain than just Catalonia, and the excellent images on the site will have you reaching for your Michelin map and hitting the open road…
We liked: The models section (including online purchase)
Not so hot: old school page, but isn't it also the romanesque architecture?
Catalonia in Miniature
17 km outside Barcelona at Torrelles de Llobregat, Catalunya en Miniatura is a sizeable collection of 1/25 scale models of Catalonia's most famous architecture, including all of Gaudí and the Nou Camp Barça stadium, but also some of its Romanesque churches, not to mention the odd biscuit factory or two.
Adventure theme park
It's been lately refurbished into a Theme Park. In addition to the miniature park, there are now adventure circuits for children and adults (zip lines, climbing walls, suspension bridges, lianas, log stairs…), a nice and large picnic area to relax and enjoy eating while surrounded by nature and a restaurant.
It makes for quite a fun day out with kids, especially if you've already "been there, done that".
Find directions as to how to get there (car required) on their practical information page.
We liked: The models themselves (though knowing the real things probably makes it more interesting)
Not so hot: from €14 a head (€10 for under 13s)
Castles in Catalonia
Fascinated by castles? There are, or rather were, over 1,000 castles in Catalonia, ruins of around 600 of which can still be seen today. Many date back to the time of the Moors, Catalonia having marked the northernmost limit of their advance in eastern Spain.
Fortresses and castles in Catalunya
Barcelona itself has the impressive fortress of Montjuich, overlooking the city. If you really are potty about castles, you may find this selection of castles and fortresses handy or a full list (almost 800!) of castles in Catalonia.
Discover more
Day and weekend trips outside Barcelona.
Port Aventura World, theme park.
The Barcelona Tourist Board site has an excellent "near Barcelona" section, which will also be of interest.
What else…?
The Diputació de Barcelona has a great site with suggestions of what to see outside Barcelona and discover that, outside the capital, Barcelona is much more…
Organised tours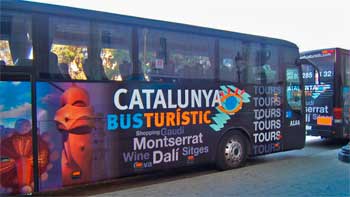 The Catalunya Bus Turístic, run by the Tourist Board, offers four routes taking you outside Barcelona.
Trips offered are to Gaudí's Colònia Güell and Montserrat; to Girona and the Dalí museum at Figueres; wine tasting in the Penedès, south-west of Barcelona; and "chic" outlet shopping at La Roca Village.