Art galleries in Barcelona
A top selection of the best art galleries and museums in Barcelona. Absolutely, the one's you don't want to miss for classic, modern and contemporary art!
CaixaForum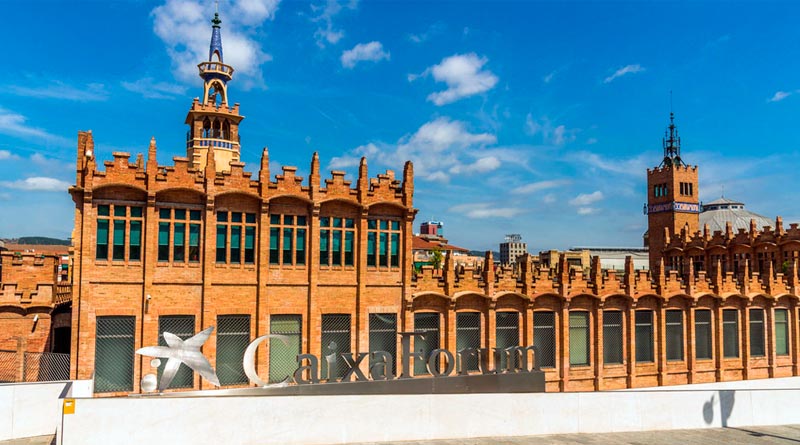 The CaixaForum, the contemporary art and cultural centre belonging to the Fundació "La Caixa", is housed in the Modernista Fábrica Ramona, the former textile factory designed by the architect Josep Puig i Cadafalch, with a new main entrance by Japanese architect Arata Isozaki, 3,000 m2 of exhibition space, a 350-seat auditorium and an excellent mediateca.
The CaixaForum includes a selection of works from the Foundations Contemporary Art Collection as well as visiting exhibitions.
We liked: The multimedia information on the building to be found on the website (too bad it's Spanish and Catalan only)
📍 Address: Avda. Francesc Ferrer i Guàrdia 6-8
🚇 Metro: Espanya (L3)
🕑 Open: Mon to Sun 10.00 to 20.00
🎟 Admission: €6, free for clients of La Caixa and for children under 16
CCCB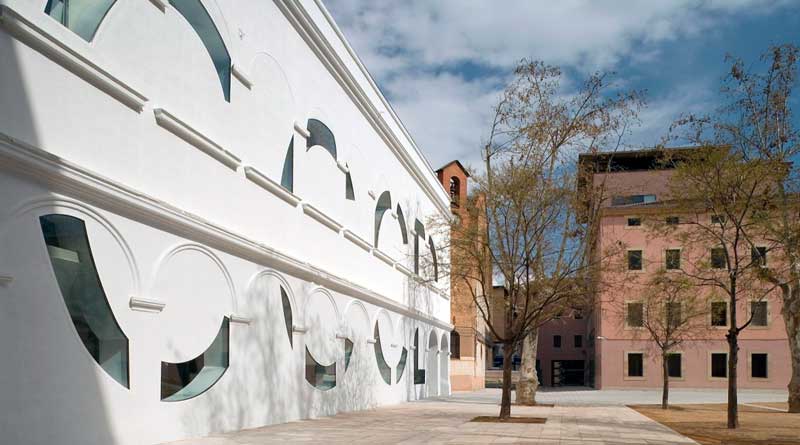 The CCCB opened in 1994 and puts on such things as exhibitions, music, dance, courses, debates, lectures.
CCCB, apart from meaning the Contemporary Culture Centre of Barcelona, also apparently stands for "Cities, Creation and Culture in Barcelona". Pity kitsch isn't spelt with a "c", too…
We liked: The truly extraordinary World Press Photo exhibition, at the CCCB every year
📍 Address: Montalegre 5
🚇 Metro: Catalunya (L3), Universitat (L1)
🕑 Open: Open: Tues to Sun: 11am to 8pm
🎟 Admission: €6, free Sundays 3 to 8pm (pre-booking required)
MACBA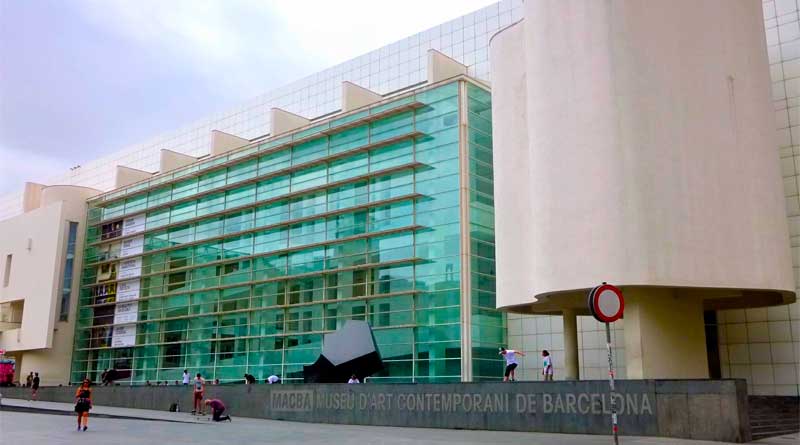 Barcelona's Contemporary Art Museum, opened in 1995, is five minutes' walk from the Plaza Catalunya in the city centre.
Not to be confused with the MNAC (see below), and not actually one of our favourites.
📍 Address: Plaça dels Àngels 1
🚇 Metro: Catalunya or Liceu (L3)
🕑 Open: Mon to Fry 11.00 am to 7.00 pm; Sat 10.00 am to 8.00 pm; Sun 10.00 am to 3.00 pm. Closed Tuesday
🎟 Admission: starting at €5.5
Miró Foundation art gallery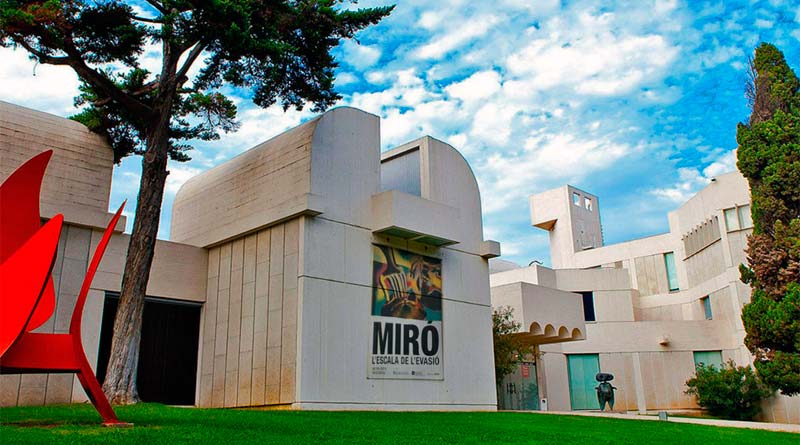 Opened in 1975, the Joan Miró (1893-1983) Foundation is one of Barcelona's major art galleries. Not everyone's cup of tea (doesn't it rather put you off your tea that one of his major "wild paintings" is entitled "Man and Woman in front of a Pile of Excrement"?) but, whether he is or not, Miró – like Gaudi – is pretty much in your face all the time you are here in Barcelona, and not just in the souvenir shops.
Apart from the museum, there's a huge mural outside Terminal B at the airport, a huge mosaic you've just trodden on as you walk down the Ramblas and a Miró-designed logo at every branch of Barcelona's biggest bank, La Caixa.
The site contains information on the building itself (attractive if you happen to like modern architecture), a Miró biography, and a section on the actual work.
Note that the tourist bus to Montjuich stops right outside.
📍 Address: Parc de Montjuïc
🚇 Metro: Paral.lel (L3), and then take the funicular
🕑 Open: Tues to Sat 10.00 to 20.00; Sun 10.00 to 18.00
🎟 Admission: €13
MNAC art museum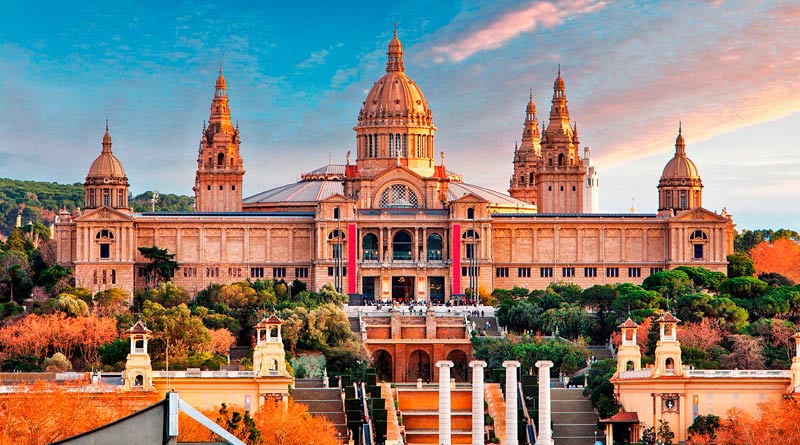 The Museu Nacional d'Art de Catalunya (MNAC) is housed in the magnificent palace overlooking the fountains of Montjuich and (a 15 minute walk away) the Plaza España. To be found there are the 11th to 18th century Romanesque, Gothic, Renaissance and Baroque collections.
The site does what you would expect any museum site to do, ie. give you enough of a taste to want to visit the real thing. While regrettably that is not the case with many of Barcelona's museum sites, happily the MNAC brings it off superbly.
The museum describes itself as "One museum, 1000 years of art", which sums it up rather neatly.
Not so hot: Can't I hire a golf cart to take me round the place?
📍 Address: Parc de Montjuïc
🚇 Metro: Espanya (L3)
🕑 Open: Open: Tues-Sat, 10am to 6pm (8pm summer), Sun 10am to 3pm
🎟 Admission: €12; free Sat after 3 pm, first Sun each month (pre-booking required)
Picasso Museum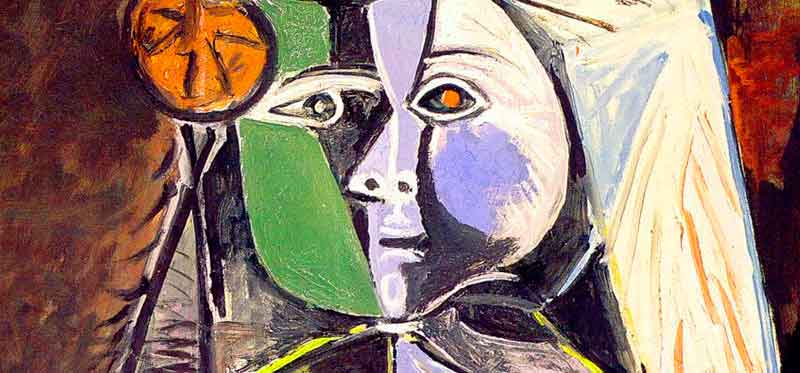 Picasso (1881-1973) spent and important part of his early life in Barcelona and many of the 4,000 works of the permanent collection are from his formative years, with the museum said to be the best in the world for that period.
Don't miss this interactive timeline about the life and work of this art genius.
The Picasso Museum occupies five lovely Gothic palaces in the heart of Barcelona's old city.
We liked: Creating our own Picassos
📍 Address: Montcada 15-23
🚇 Metro: Jaume I (L4)
🕑 Open: Tues to Sun 10.00 to 20.00
🎟 Admission: €12
Tàpies Foundation
The Fundació Tàpies, centrally located in a Modernista house by Doménech i Montaner, houses the best collection of the work of the internationally renowned Catalan painter and sculptor Antoni Tàpies (1923-2012), as well as exhibitions of modern art from around the world.
📍 Address: Aragó 255
🚇 Metro: Passeig de Gracia (L3, L4)
🕑 Open: Tues to Sat, 10 a.m. to 7 p.m. Sun 10 a.m. to 3 p.m.
🎟 Admission: €8; reduction with Articket
Don't miss it
Valid for 12 months, for €35 Articket gets you into 6 of Barcelona's top art centres: the CCCB; Fundació Antoni Tàpies; Fundació Joan Miró; MACBA; MNAC; and the Picasso Museum.
Art exhibitions
Barcelona's main festival La Mercé includes traditional and avant-garde attractions. FREE + 150 live music events and lots of activities around the city.

🏆 Winners for the International Photojournalism Exhibition, World Press Photo 2022 in its 18th edition at Barcelona's CCCB. All info and tickets here.

Full list of artists, events and venues for the 54th Barcelona Jazz Festival, from October 11 to December 28. Tickets available.