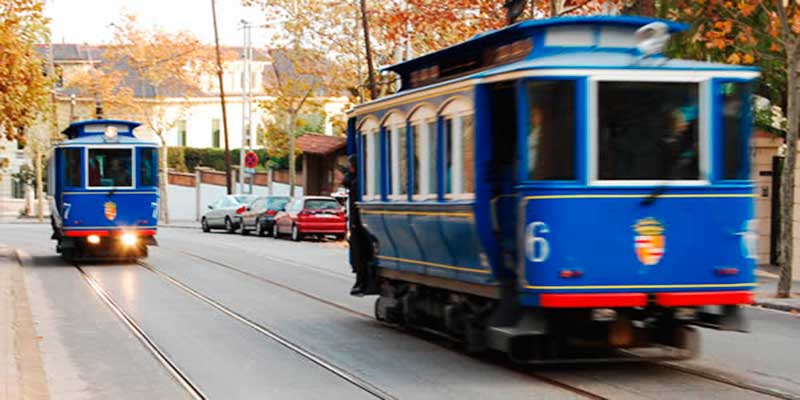 Barcelona, the vibrant capital of Catalonia, offers a diverse and well-connected transportation network that caters to both locals and tourists.
There are many transport options to get around Barcelona and it can be difficult to know which one is the most convenient for you. Can you tell the difference between the FGC railway and the local trains? Should you get on the subway or the tram?
But first things first. You will most likely arrive in the city on a flight to Barcelona, ​​so…
Airport bus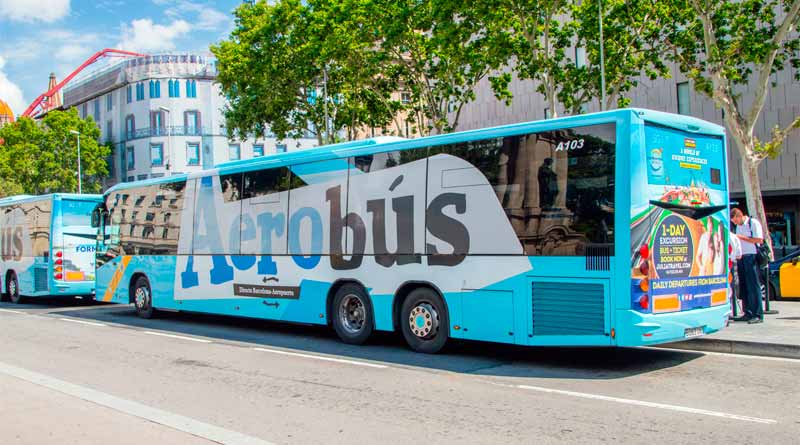 The Aerobus is probably the best way to get into Barcelona from the airport, and vice versa.
Aerobus has two bus lines available (one for each Barcelona airport terminal) that run 24 hours a day, every day of the year.
There are stops coming into the city at Plaza Espanya, Gran Via-Borrell, Plaza Universitat and Paça Catalunya; going to the airport at Plaça Catalunya, Sepúlveda-Urgell and Plaza Espanya.
Journey time is around 35 minutes, a single ticket costs €5.90.
Public transport
Barcelona has an excellent, cheap and well-run public transport service – and it also has a decent website, providing information on buses and underground as well as season tickets (including short-stay tickets).
Public transport in Barcelona, ​​in addition to the metro and the bus, includes the FGC railway, Rodalies de Catalunya main-line railway and TRAM.
Underground Metro, bus and railways in Barcelona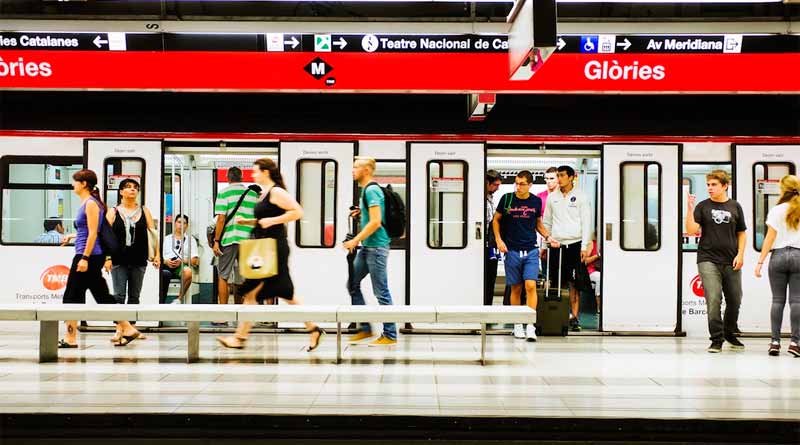 Barcelona's Metro underground system is one of the most fast and efficient ways to traverse the city (but watch out for pick-pockets).
With over 160 stations, it covers a vast area, making it easy to reach almost any destination within Barcelona. The Metro is divided into several lines, each color-coded, allowing for seamless transfers.
Metro operating hours
Monday to Thursday and Sundays from 5:00 AM to midnight
On Fridays, it runs from 5:00 AM to 2:00 AM
Saturdays, it operates throughout the night.
Buses
The bus network in Barcelona is extensive and complements the Metro system. It covers areas that may not be directly accessible by Metro, making it an important mode of transport. Additionally, Barcelona's buses run frequently, making them a convenient choice for many commuters.
Buses operating hours
Buses typically operate from 5:00 AM to 10:00 PM, although some lines offer night services that run until 2:00 AM. Moreover, NitBus is the night bus public service operating while regular buses don't.
Tourist bus
Barcelona's public transport company runs an excellent tourist bus service. Highly recommended if you want to see all of Barcelona quickly, the bus also takes you to all the main tourist attractions in Barcelona.
The hop-on/hop-off service gives you 3 different routes, 44 different stops and discounts you'll be grateful for by the time you start to top up how much it's costing you to visit all of Barcelona's many attractions.
A 1-day pass is currently €27, the 2-day pass €36 (with a 10% discount if you buy online).
Note also the dinky tramvia blau (the blue tram) that takes you up Tibidabo for an unmatched view of Barcelona (unfortunately it is currently out of service due to modernization works).
Ferrocarrils de la Generalitat
Apart from the Metro network (see above), there is also another train network, the FGC (or Ferrocarrils de la Generalitat de Catalunya). Note the different logo, and don't get on the wrong system.
The FGC runs 4 underground lines, 2 from Plaza Catalunya and 2 from Plaza España ,northwards with a branch line taking you to Tibibado and the Tramvia Blau.
It also runs the trains that take you to outlying towns such as San Cugat and the monastery at Montserrat, as well as the mountain railway to the lovely Vall de Núria.
We liked: Montserrat and the Vall de Núria for two great trips to places outside Barcelona.
RENFE (Suburban trains)
And to make things even more confusing, the national train service RENFE runs the trains that take you to other towns outside Barcelona, including those both north and south to the beaches along the coast, such as Sitges and Blanes, as well as to the Pyrenees (Puigcerdá-Tour de Carol line) and the rest of Spain.
Local trains are termed "Cercanías" in Spanish, "Rodalies" in Catalan.
Rodalies operating hours
They typically run from 5:00 AM to midnight, with some lines offering limited night services.
➕ Further information on our Find anything in Barcelona page.
Tram service
The Tram, the multi-billion euro tram service, runs into Barcelona from Cornellà and Sant Just, and makes its way down the Diagonal, the Forum and Sant Adrià from the Ciutadella Park, with an absurd 3km gap between the two, snarling up all the traffic as it goes – nay, actually ramming cars as it chundles along!
The Tram was involved in at least 21 accidents and that was just in the two-month trial period prior to any passengers getting on board. Barcelona's crazy car drivers have since learnt not to mess with the Tram!
You'll pardon our cynicism, but is the Trambaix (a) utter madness (b) a clever way to go one-up on sensibly tramless Madrid (c) a big money spinner for somebody's sister's brother-in-law (etc) (d) a smart way to impress visitors to the Forum how modern we are here in Barcelona (e) a means of convincing ourselves we are "ecological" or (f) all of the above?
Tram operating hours
Trams usually operate from 5:00 AM to midnight, with extended hours on Fridays and the eves of public holidays.
Not to be confused with: The Tramvia Blau
Barcelona transport tickets App
For your convenience, it is highly recommended to use the TMB app. You can validate and carry your transport tickets in your phone, plan your trips, obtain information in real time and enjoy some exclusive benefits and advantages.
TMB has more apps, including one specifically for the tourist bus and even TMB for Amazon Alexa!
Bus to Girona, Costa Brava
You got yourself a cheap flight to Girona, did you? That's 100km north of Barcelona, and RyanAir have some impossibly cheap offers (check the small print, the airport taxes are probably three or four times the cost of the ticket). To get to Barcelona, Sagales run a direct bus service.
Alternatively, there is a bus service from Girona airport to the railway station, on the half hour, from 05.30 to 00.30 – a 20 minute journey. For your return trip, from Girona railway station, buses run on the hour every hour from 05.00 to 21.00
To get to the Costa Brava from Barcelona, Moventis run buses to such places as Tossa del Mar, Cadaques and Port de la Selva.
Car hire and rental deals in Barcelona
Apart from probably being the place to begin for cheap flights to Barcelona, Easy also has a car hire firm that will rent you wheels so that you can discover some of the other wonderful places outside Barcelona while you are here.
The site is as easy to use as you would expect and offers very competitive prices for car rentals, particularly if you book well in advance, and don't want the car over a weekend.